SENSE – DATA ACQUISITION
All your
assets, connected.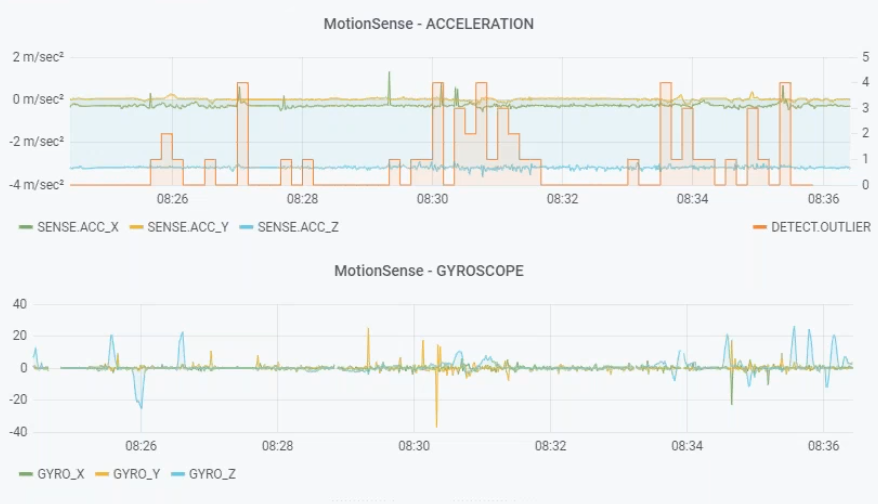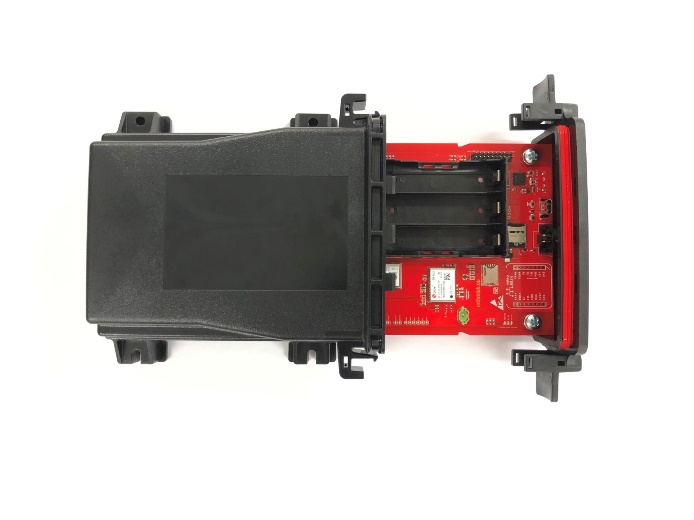 Make better use of your multiple data sources for adapted individual maintenance effort.
UPTIME_SENSE stores, intelligently handles and filters the data acquired in the form of sensor data streams for further analysis and processing. It brings configurable diagnosis capabilities on the edge, for real-time or off-the-grid applications.
Adaptive, flexible
data collection.
Efficient stream data processing on the edge with cloud functionality.
Supports both fixed and
mobile implementation.
INDUSTRY TESTIMONIALS
"UPTIME enables our maintenance service to focus more on the primary maintenance processes by automating secondary processes such as data acquisition, processing and reporting, while continuously providing relevant data to improve all processes."
Senior Consultant, FFT Produktionssysteme GmbH & Co. KG
DETECT & PREDICT – STREAM DATA ANALYTICS
Act before
faults occur.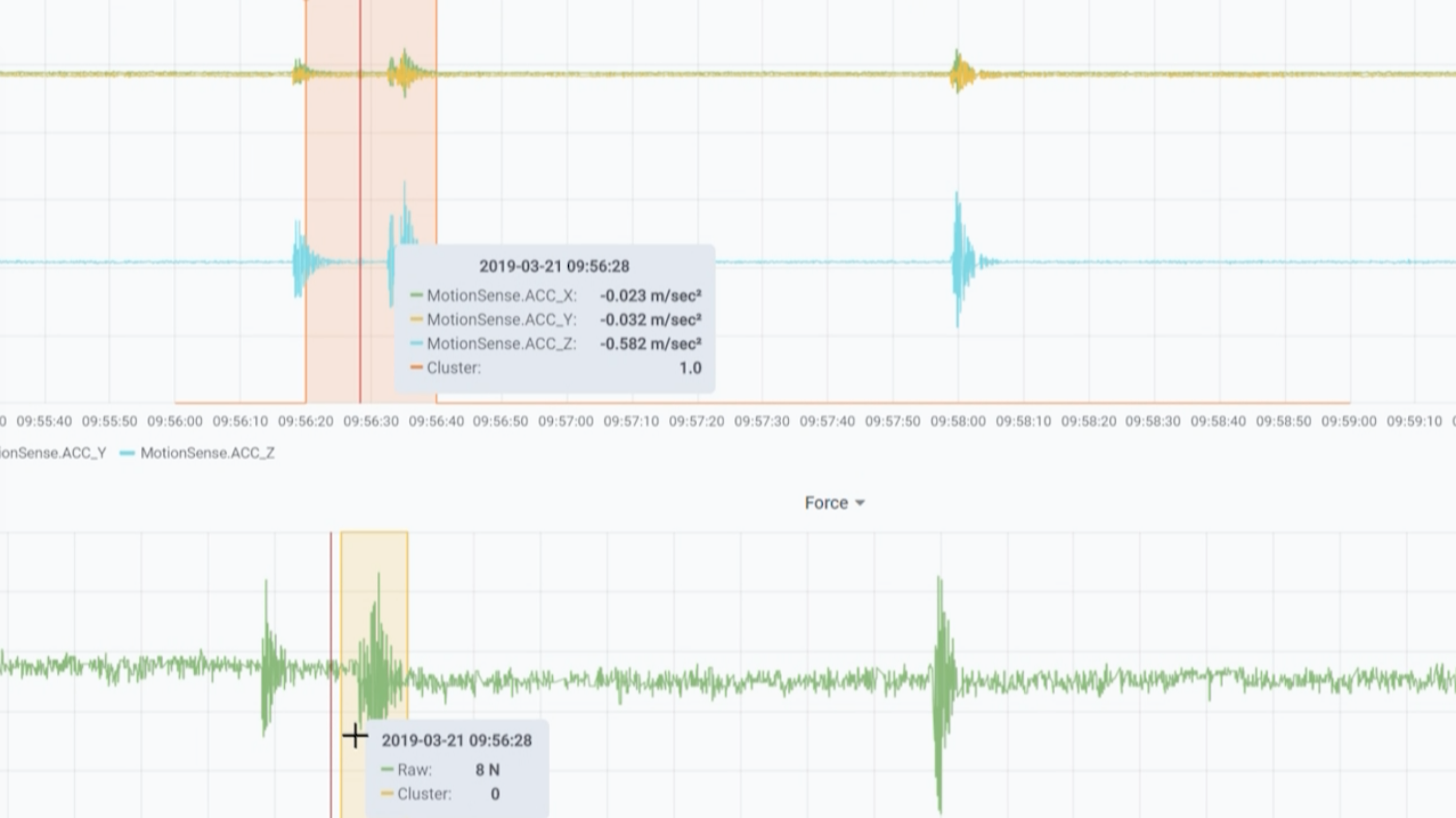 Leverage your sensors to predict upcoming failures.
UPTIME_DETECT & _PREDICT enables regular time-based or event-
based observations of sensor data. It helps you identify your assets'
current conditions and predicts their failures and anomalies.

Quick deployment
in your use case.
Build your applications
with easily customisable algorithms.
Reliable and scalable
real-time prediction
on streaming data.
INDUSTRY TESTIMONIALS
"UPTIME offers as a flexible solution to comprehensively manage
maintenance workflows of complex assets."
Senior Consultant, FFT Produktionssysteme GmbH & Co. KG
analyze – BATCH DATA ANALYTICS
Drill down into your data – get real insights.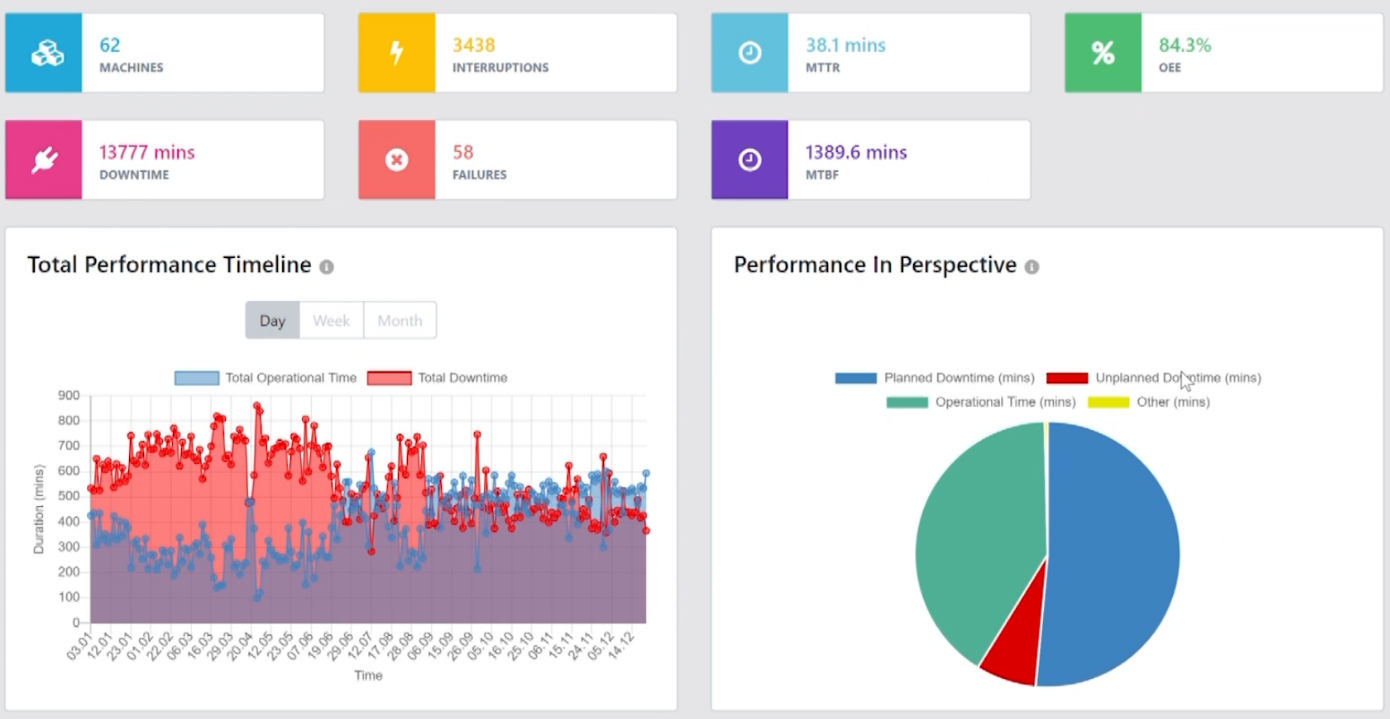 Leverage your data to gain insights into your operations.
UPTIME_ANALYZE is a data-at-rest analytics engine driven by the need to leverage manufacturers' legacy data and operational data related to maintenance, and to extract and correlate relevant knowledge.
Extract correlate knowledge
from legacy & operational data.
Address the cold
start problem.
Facilitate interfacing with already deployed 3rd party systems.
INDUSTRY TESTIMONIALS
"UPTIME enables us to improve our maintenance process
and transform the process from preventive to predictive maintenance."
Head of Manufacturing R&D, Whirlpool EMEA
FMECA – RISK ASSESSMENT
Improve your asset's performance
with data-driven
risk analysis.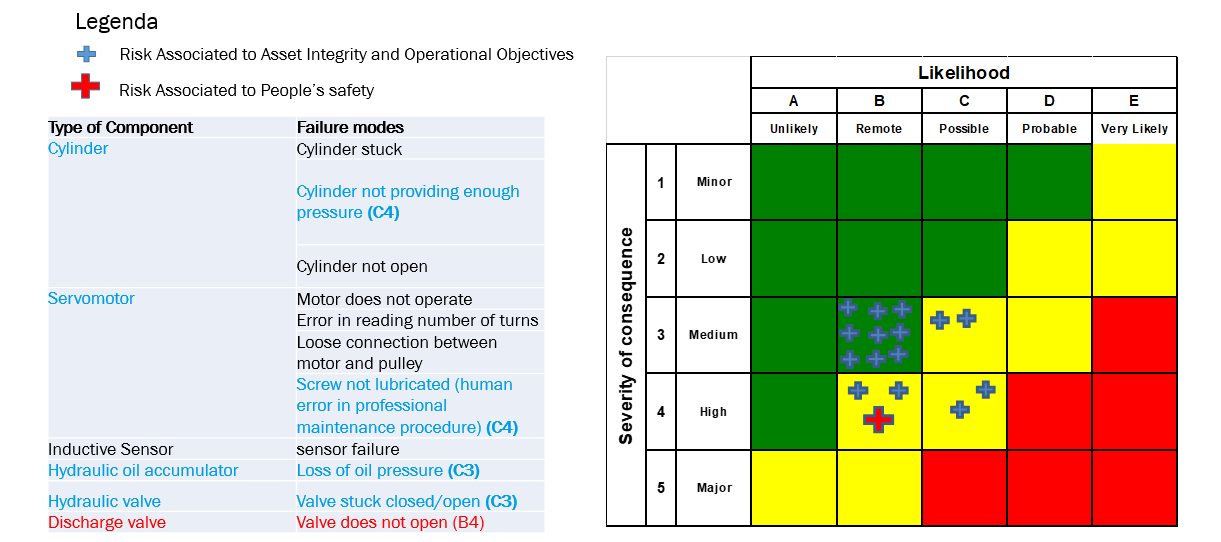 Improve the performance of your assets with risk analysis correlated to your recorded data.
UPTIME_FMECA starts from the identification of the failure modes associated to each component of an equipment and analyse the impact of such failures on the whole system according to its physical and logical design.

Demo Video >>
Systemically identify failure
modes and analyse risks.
Allow synergies among
safety and cyber security.
Evaluate risk of failure during the entire system lifecycle.
INDUSTRY TESTIMONIALS
"By using UPTIME_FMECA, MAILLIS is capable to have at any time available the full overview of the criticality of any of the components the cold-milling unit consists of."
Head of Operations, MAILLIS S.A.
DECIDE – PROACTIVE DECISION MAKING
Let AI help
you making
the best maintenance decisions.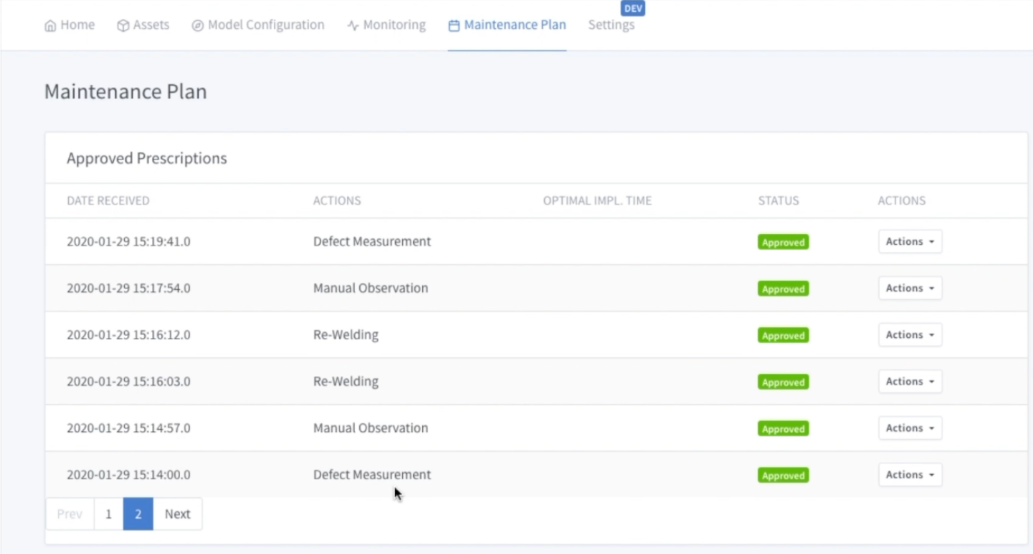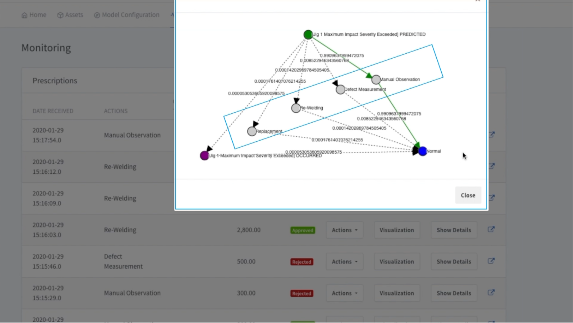 Leverage AI to proactively make the best maintenance decisions.
UPTIME_DECIDE provides optimal maintenance action recommendations and estimates when the expected maintenance loss will be minimized. It models the decision-making process instead of the physical manufacturing process.

Demo Video >>
Brings prescriptive analytics into predictive maintenance.
Processes streams of predictions in a scalable and efficient way.
Able to recommend actions for both perfect and imperfect maintenance.
INDUSTRY TESTIMONIALS
"UPTIME allows predictions about equipment's future health, gives recommendations for future actions and enables machines performing self-assessment, on which decision-making can be followed to advance equipment maintenance."
General Manager, MAILLIS S.A
VISUALIZE – VISUAL ANALYTICS
See what matters
in your data.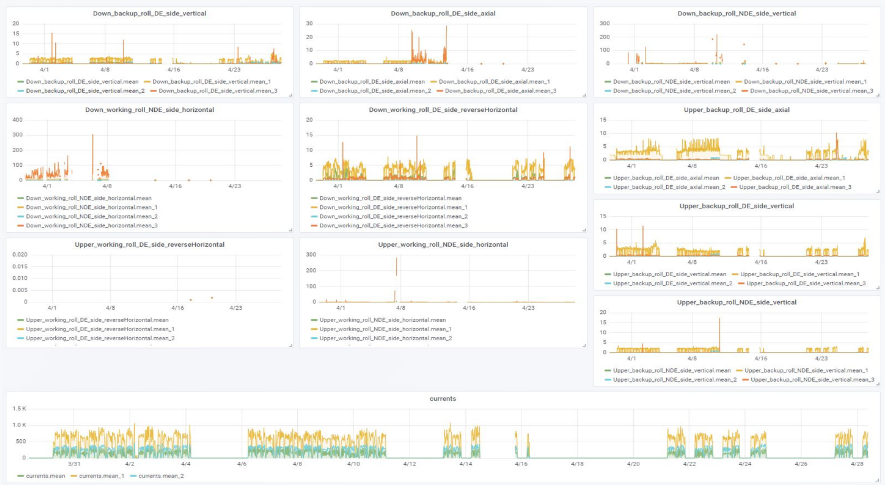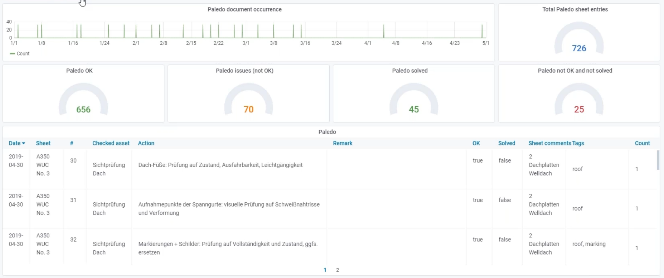 Effective dashboarding,
all data in one view.
UPTIME_VISUALIZE provides individual, customizable and configurable visualisation (dashboards) and merges heterogenous data from different sources. It enables a fast way of analysing huge amounts of data, getting new insights and supports ad-hoc decision making.

Demo Video >>
Save time analyzing data and getting insights through user oriented representation.
Reduced timespan for decision making and action.
Location independent monitoring of status and reaction to events.
INDUSTRY TESTIMONIALS
"UPTIME's customisable and role-based user interface fulfils the diverse usage requirements of different types of end-users."
Jeroen Versteeg, Senior Consultant, FFT Produktionssysteme GmbH & Co. KG